BRANDS WE MONITOR
Actively Guarding
Over

0

Domains.
DomainGuard's monitoring solution is trusted by established brands with a combined total apex domain count of over 367 approved domains.
Proactive monitoring allows you to be the first to identify and take action against threats before they can be used to negatively impact your employees, customers, and, ultimately, your business.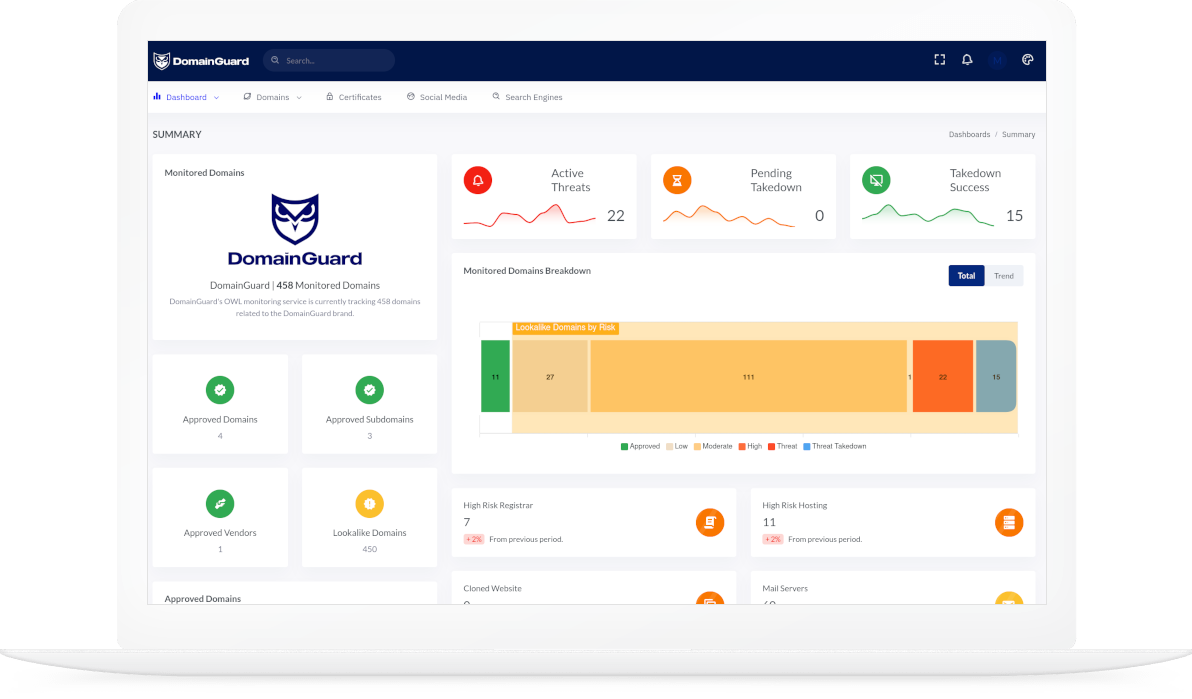 WHAT IS YOUR DOMAIN?
We guard your domain.
So you don't have to.
Your domain is everything related to your organization's name, brand, and technical infrastructure that an attacker can abuse.
We continously monitor for threats against your domain and provide actionable intelligence to proactively safeguard your business.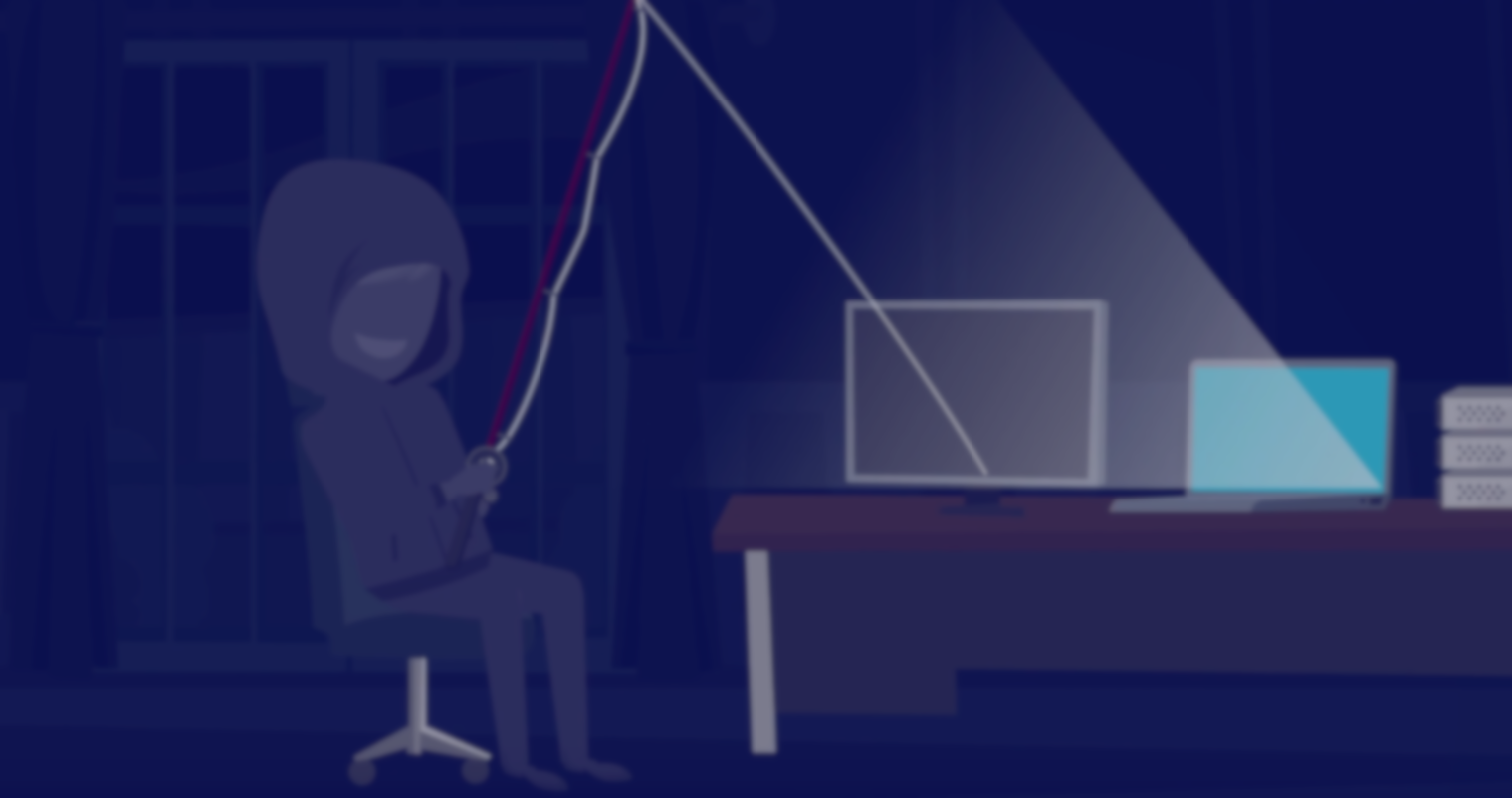 What Are People Saying?
DomainGuard provides visibility we don't get from any other tool.
Sec. Ops & Monitoring
Retail Industry, Philadelphia PA
DomainGuard has a business model of competitive pricing, high service quality, and responding to customer needs.
VP Information Technology
Regional Bank, New Jersey
DomainGuard identified several sensitive systems we had open to the internet as a result of a recent acquisition.
Director of Dev Ops
Fintech, Greater Philadelphia Area
DomainGuard helps us identify and block look-alike domains, before they target our employees in a phishing attack.
Director of Business Development
Pharmaceutical Data, Greater Philadelphia Area
Problems and Challenges
Lack of Threat Visibility
Organizations are plagued with an infinite number of cyber threats:
Targeted Phishing
Business and Employee Impersonation
Business Email Compromise
Technical Debt
Shadow IT
Forgotten Assets
Insecure Web Applications
Ransomware
As organizations grow, their speed to the market often leads to visibility gaps in the protection of their business, employees, customers, and assets.
Fraud Targeting Customers
Cyber criminals are not just targeting your employees, they are increasingly targeting your existing and non-existing customers in phishing attacks impersonating your brand.
Operational and Reputational Risk
Phishing and technological threats continue to be the easiest entryway into your organization.
Once you are breached, attackers move quickly to exfiltrate critical data to sell on dark web marketplaces or hold for ransom, halting business operations and damaging your reputation in the process.
Demand For Talent
There is currently a shortage of talented cybersecurity professionals in the industry and threat actors are taking advantage of this limitation.
Solution
Proactive Monitoring Protection
Our technology allows you to take a proactive approach to security monitoring and identify threats before they strike your network.
Fully Managed Service
Let us discover and take action against your threats while we keep you informed.
Affordable
DomainGuard offers a high quality security solution at an affordable price. Being secure shouldn't break the bank.
Workflow Management
DomainGuard's intuitive platform allows you to easily track emerging threats and gain visibility into the remediation process.
YOUR PATH TO THREAT VISIBILITY
How we Discover Threats and Guard your Domain.
Your domain is everything related to your organization's name, brand, and technical infrastructure that an attacker can abuse.
Week One
Domain Threat Assessment
Visualize real threats impacting your organization. Examples of threats include:
Phishing Sites
Brand Infringement
Forgotten Assets on the Internet
Insecure Web Applications
Week Two
Scope and Tuning
Baseline what is normal for your environment.
Approve domains, subdomains, and other assets belonging to your organization.
Week Three
Begin Monitoring
DomainGuard begins 24/7 continuous monitoring to identify threats to your domain.
Start receiving alerts as threats are identified.
Week Four
Guardian Services
Activate DomainGuard's Supplemental Services:
DomainGuard is a fully managed service, so kick back and relax as we continuously monitor threats against your organization.
Contact us below for a free Domain Threat Assessment.
Use Cases & Case Study
Read about real-world examples of how DomainGuard's Threat Visibility Platform helped other organizations.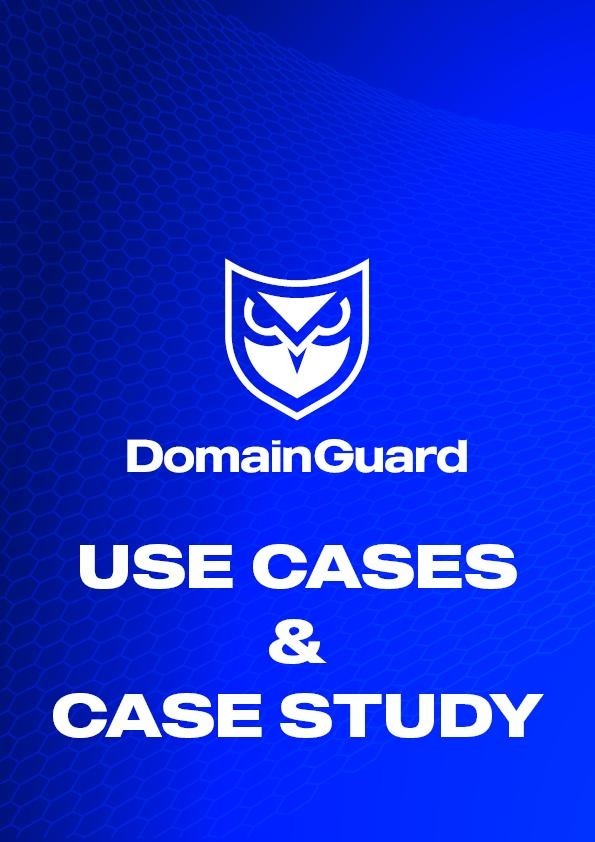 Read Our Case Study
Our goal is to help organizations become more proactive at stopping threats at inception. Learn how to gain insight into the unknown threats planning to attack your business.
Download Document
Try DomainGuard Today.
Interested in trying DomainGuard?
Reach out for a free Domain Threat Assessment.
Contact Us
By filling out the form below.
Domain Threat Assessment
See real threats related to your domain.
Start Proactive Monitoring
Catch threats before they impact your organization.